Recreational Explosives
I don't know why everyone does not share my delight with explosives. If they don't, it has to be some abhorrent character defect.

Ragnar Benson
From: Ragnar's Guide to Home and Recreational Use of High Explosives
Page 110, Copyright 1988.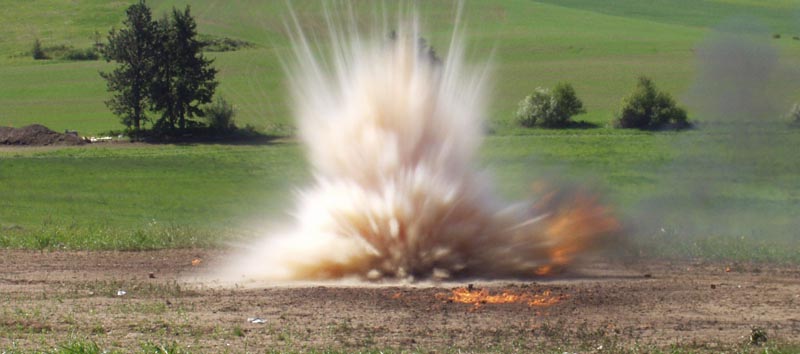 Opening Fireball Boomershoot 2004

New: Boomershoot 2011

Here are a few pictures I threw these up quickly please excuse the formatting. More to come...

Not so New:

Boomershoot 2007 was last weekend and I shot a few pictures and video footage along with a few boomers. I also added some footage from Boomershoot 2004. (Updated May 7, 2007)

The KING5 Evening magazine Story about the Boomershoot aired on NWCN last night (May 11, 2005), see it on the Boomershoot Video page.

KING5 Evening Magazine Reporter/Producer Kim Griffis and Photographer/Editor Mark Morache both get boomers with their first shot! See it on the Video page.

Video From Boomershoot 2005 (Updated May 12, 2005)

Other Interesting Videos (Updated August 23, 2005)

Pictures From Boomershoot 2005 (Updated May 5, 2005)

Coming Soon:

More Video, More Pictures, Facts, Opinions, Information, Better Organization ...

About Recreational Explosives
Law Related to Recreational Explosives
Links


Disclaimer:
Some of the information depicted here can be extremely hazardous or illegal depending upon your location or legal status. If you attempt to make or do anything depicted here, you do so at your own risk.


Last updated October 29, 2010


Support the SAF, they are fighting for your freedom!